The Soul Movement Method™
A Method For Navigating New Frontiers.
I know you entered this earth-school innately wired to actualize your highest potential. I also know there is a technology available for you to access and activate this potential in a powerful way. 
Shamans and mystics throughout the ages have used such technologies to harness a higher field of consciousness for shape-shifting, healing and facilitating miracles.
In all of my work I help you cultivate a direct access to this higher field of consciousness by harnessing The Soul Movement Method® - a powerful technology for transformation of consciousness that was birthed through me over the course of a decade.
This technology is highly applicable for visionaries, change agents and people in leadership positions who are in great need for effective tools to navigate new and ever-changing frontiers in their business and life.
I am proud, humbled and excited to be a steward of this cutting edge methodology that has already helped hundreds of my students and clients transform their businesses, finances, relationships and lives in profound and exciting ways. I can't wait to discover how it might help you transform yours.
"Being a healer myself, I am astounded at how deep and transformational using The Soul Movement Method® has been for me. In my opinion, Tal's tools are groundbreaking in that it doesn't have to be complicated, or take forever to clear deep-seated issues. Not even three weeks have gone by and more than half of my money goal has already manifested! And the miracles are showing up daily."
About The Soul Movement Method® 
The Soul Movement Method® is a somatic-based methodology designed to help you...
Release

ancestral entanglements
Pinpoint the

root cause

 of what holds you back from authentic freedom in all areas of your business and life.
It blends goal-oriented coaching processes, body-intelligence and psycho-spiritual modalities to help you attune to the subtle language of soul and directly channel this wisdom into effective strategy and momentum that affects sustainable, long-lasting results.
This methodology is systemic in nature so that work done in your own soul field™ will directly impact and affect shifts within your larger system - be it in your organization, business or family.
To put it simply, it is a deep and effective technology to help you clear the invisible barriers that have blocked you, or slowed you down, from actualizing your dreams and goals.
"The tools provide a gentle gateway into the territory of your own "soul field™". They help pinpoint the precise "territory-in-consciousness" your soul is ready to acknowledge master, heal and/or release to support your next level of expansion, success and well-being in business and life."  - Tal Shai
"As humanity is opening to higher states of consciousness we need new tools for healing, awakening and embracing more of who we are co-creatively with the universal matrix of life we are all a part of. Tal's rich tapestry of experience, wisdom and trainings weave together with her spiritually channeled inspiration to create a remarkable system that is a beautiful gift to the world. The Soul Movement Method® is a unified approach for multi-leveled healing, transformation and awareness that engages the divine intelligence of creation and would benefit anyone regardless of knowledge or experience in healing or spiritual pursuits. Tal is a genius. She is also humble, loving, fun and creates a safe, sacred and nurturing space to work in. I highly recommend any time spent with her and any explorations of her incredible work. After experiencing her work I felt filled with love, light and joy!"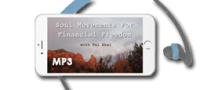 THE SOUL MOVEMENT METHOD®
Body Intelligence and Savvy Strategy To Move You From Where You Are To Where Your Soul Wants You To Be in Business and Life!
The Soul Movement Method® is a culmination of my many years of experience and immersion in the fields of psychotherapy, transpersonal psychology, family constellations, global business coaching and energetic healing modalities.
Pieces of the methodology were divinely downloaded to me, like a puzzle, over the course of a decade, organically morphing into an integrated whole through the many workshops, process and supervision groups I have led over the years.
As I presented pieces of this emerging body-of-work to my students and clients, each of the pieces began to make sense as we witnessed the results and potent transformation that transpired by incorporating them.
One day, while facilitating a coaching intensive with a client, the pieces organized themselves into one coherent picture – a coherent methodology and body-of-work that has since become known as The Soul Movement Method®.
This is a unique body-of-work that stands on the shoulders of great teachers, healers and mentors who have informed, guided and blessed my journey. Like a child who is a product of its parents and a rich ancestral lineage, it stands on its' own two feet with a soul and energetic trajectory of its' own. That is how I hold The Soul Movement Method®.
I have successfully applied this methodology with clients who have suffered from lifelong addictions, war trauma, familial issues and chronic pain.
Having extended the scope of this methodology to include the entrepreneurial and leadership arena, I am humbled by the potent results my clients have reaped by immersing themselves in this gentle yet profound body-of-work.
Now I can't wait to share all this goodness with you!
Curious how you might apply this methodology to elevate your own success in business and life? Begin your journey by booking a private Soul Movement Assessment™ with moi.
"Although I was very skeptical about the effectiveness of this work, my first experience with The Soul Movement Method® blew me away! I could actually FEEL the shifts in my body as wounds that spanned over generations were healed. Through the processes Tal facilitated, I became viscerally aware of where my struggles lay and what needed to shift for my life to change. I was in complete awe of the range of feelings and sensations I experienced that, up until that moment, I had no clue were even there, nor how they were affecting my life so deeply. As a result of the work we did together I feel so much lighter and freer, my back pain has substantially subsided and I can now look at money and budgets without fear. As an exercise to open up to abundance, just before my immersion with Tal, I set an intention to manifest two boats for our pond. Two days later one of our neighbors, literally 'out of the blue', offered to gift us two boats. I experienced an opening up to abundance and am very much aware of how the healing in my life continues to unfold."
The Soul Movement Method® is greatly applicable for people who have already travelled a substantial path of personal development, who feel a tug in their soul to reach higher, dive deeper and expand more fully into their "one, wild and precious life (Mary Oliver)". 
It is highly beneficial for creative-visionary-entrepreneurial individuals and leaders who have already experienced a level of success but are once again standing at the precipice of a new threshold in their business, relationships or life…oftentimes taking the form of a crisis, challenge or inner tug to change direction in the face of uncertainty… or what makes little sense to their rational mind.
This work is not for the faint of heart. It cuts deep and goes to the core. 
As such, if your soul is ready, be prepared for an incredibly rich, prolific journey... and truly satisfying results.
"My work with Tal to raise my wealth vibration has been phenomenal! I have felt incredibly supported, challenged and accompanied on this profound journey. My life, my business and my financial situation have changed both dramatically and simply since my work with Tal. I've moved out of a place of stress and strain around money and into a space of being at complete peace in my heart and mind. This alone has been invaluable as I know that fear and desperation were literally driving wealth away from me! In addition, new, renewed, and surprise opportunities have been coming into my business and life from every direction. New support, new clients, new revenue streams and new possibilities are showing up gracefully. Thank you Tal! Your heart-full and loving facilitation during our work--and the personal ah-ha's I have received for my own healing and process--would have given me more than my "money's worth", but the tangible, discernible changes in my life and business as I've moved through the last few months are invaluable. You're a gem!"
As An Entrepreneur The Soul Movement Method® Can Help You: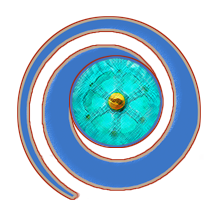 Move through the fear
,paralysis, procrastination and overwhelm that is stopping you from launching a new product, presenting a lecture/webinar, doing sales calls or moving forward with crucial steps to grow your business.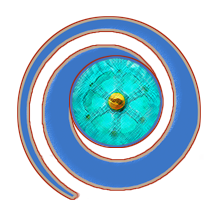 Clear Inner Fog
around your messaging, inner worth and authentic contribution to the world so that your ideal clients know without a shadow of a doubt that they want to work with you.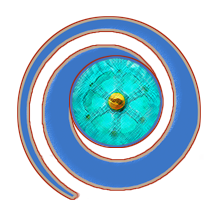 Release Doubt
,insecurity and confusion around your niche, business model and/or ideal client (i.e. your "avatar").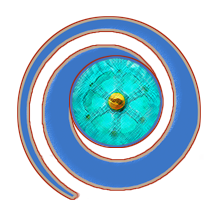 Raise Your Frequency
around wealth and money so you can truly experience freedom and ease around raising your rates, getting well paid for your services, and graciously receiving the riches this universe desires to bestow upon you... through people and opportunities.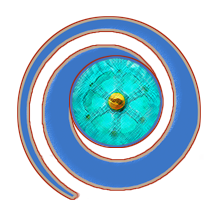 Make Decisions
that are aligned with the prosperity and soul of your business.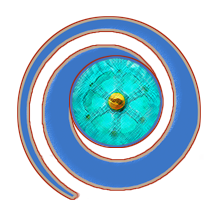 Access Inner Resources and Ancestral Support
to forge a powerful path towards authentic freedom and prosperity.
I came across Tal's work - The Soul Movement Method® - at a time when I was ready for a real breakthrough in my business. My goal was to build a successful and profitable skincare line that was sustainable and aligned with my truth. For over twenty years I was conditioned to think and work like a man, working hard to push my business forward without really reaping the results or fulfillment I thought my education, hard work and commitment would bring. My husband and I were still living pay check to pay check and not really enjoying our life. I wanted to find a mentor who could show me a different way of thinking that would free me from what I had learned for over 20 years of doing business – a mentor who would guide me to create true freedom and wealth. That is when I invested in private coaching with Tal. Tal's knowledge and wisdom is so far removed from what I had been exposed to in my 20 years of doing business that it is difficult to express in words the immense value and support I have received. Tal helped me connect to a deeper place within my soul and to know in my heart that what I could not yet see with my eyes or believe in my mind was possible for me. Tal helped me find my true center and peace of mind at a time when everything from funding my business venture to trusting I could find the right support team was still a pipe dream. The tools I internalized through our work together helped me present myself to potential customers and to large groups on stage from a place of calm and presence rather than feeling erratic and afraid. Tal helped me stay true to my dream and witness it coming to life. Tal's methodology and teachings are priceless to me. I absorbed them like a sponge and they are now mine to access and enjoy forever!
As An Entrepreneur The Soul Movement Method® Can Help You: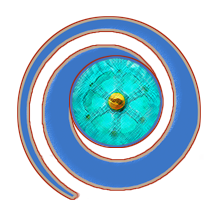 Create a solid foundation for your business
by healing the relationship between your inner masculine and feminine. This sacred marriage is key to cultivating a business that is both profitable and deeply fulfilling.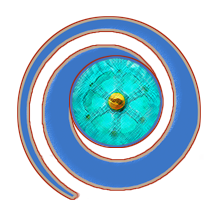 Become aware of "what you don't know that you don't know"
so you can make conscious decisions from an informed and clear state of being.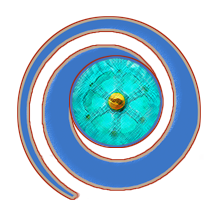 Reveal and Clear The Root Cause
behind patterns such as debt, under-earning, under-charging for your services and other sneaky dynamics that weigh you and your business down.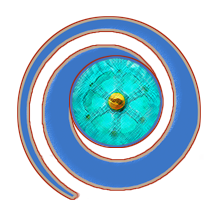 Embrace your visibility
and authentic voice in the marketplace.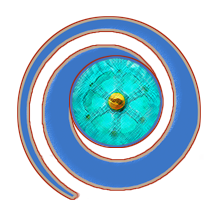 Get Crystal Clear
and focused about your fastest path to cash and clients by clearing the energetic gunk that is keeping you stuck in lack, invisibility and self sabotage.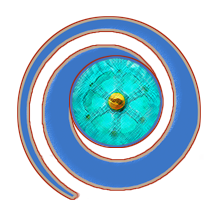 Resolve Your Addiction To Perfection
so you can manifest boldly by embracing your "imperfectly perfect" self.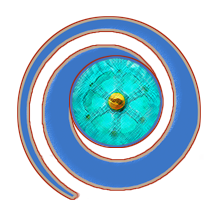 Gain Clarity and Momentum Around Your Soul's Purpose
so that all parts of your business and life are fueled by a higher vision.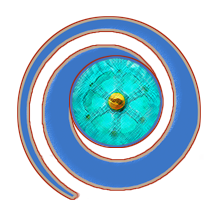 Powerfully Embody Your Success
so you can move from strategizing about success "as you define it" to actually living it as your life.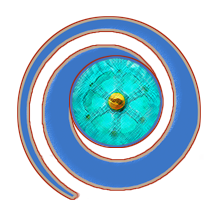 Heal Deep, Unresolved Patterns
around feeling like a "fraud".
"Your body is innately wired to pick up information from the larger field of "all that is". I call this your "soul field™". Learning to access the innate intelligence of your body is key to harnessing the wisdom of soul. The Soul Movement Method® is designed to help you master the process of directly dialoging with your soul field™. In business and life, this is a power tool for experiencing authentic, sustainable well-being and success!"  - Tal Shai
"Tal, over the years I have immersed myself in numerous healing modalities and worked with many practitioners for my own personal growth. I was even in psychoanalysis for 4 years. I have to say that I have never before, over such a short period of time, reached such profound levels of depth, understanding and incredible results as I have while working with you!"
" The Soul Movement Maps™  are designed to help you "Google Universal Mind" - to pinpoint the "territory-in- consciousness" you are being called to master as a premise for aligning with your dreams and goals."  - Tal Shai
" Privately coaching with Tal has been highly revealing of my inner landscape - of the way I think and operate inwardly - and as a result the way I am expressing myself outwardly. Tal is at the top of her game in the best way. I am completely at ease recommending her to anyone looking for a coach to help them achieve a deeper understanding of their inner aims, vision and mission as they relate to both their inner and outer prosperity."
Tal Shai (M.A. Counseling Psychology) is an Intuitive Business Coach and Founder of The Soul Movement Method®. She helps visionary entrepreneurs and transformational facilitators manifest a thriving lifestyle and business by harnessing The Soul Movement Method®, a somatic-based methodology designed to reveal hidden blocks, clear ancestral entanglements and access the root cause of what holds one back from authentic and sustainable freedom in business and life.
She also certifies coaches, therapists and holistic practitioners in The Soul Movement Method®, helping them add a powerful system to accentuate and expand their own practice.
Claim a FREE 6-Part Online Workshop "Soul Movements For Financial Freedom™" at www.TalShai.com
Copyright© 2017 Tal Shai. All Rights Reserved Worldwide. The Soul Movement Method® is a Federally Registered Trademark of Tal Shai.