In this master class, I share how The Soul Movement Method® evolved through me over the course of a decade.
I talk about my own personal journey of coming to "know that I know what I know" and how trusting the mystery of soul is key to creating a business and life that is authentic and aligned with one's purpose and joy.
I also take Amanda through a short and simple exercise with The Soul Movement Cards™. 
Amanda Marie shared how she experienced a deeply profound shift as a result of the short "Soul Movement" exercise we did together.
As such, we scheduled a phone chat after our interview to explore how we might continue harnessing The Soul Movement Method® to support the success of her business.
During our post-interview chat, that took place two days later, Amanda Marie spontaneously transitioned into a stream-of-consciousness description of The Soul Movement Method®.
Being the gifted channel that she is, she described the methodology in exquisite picturesque language that totally captured it's essence in a way I had never heard before. 
As such, I was so excited to hear that Amanda's recording software, unbeknownst to us both, had automatically recorded our entire conversation. She generously proceeded to send me a copy of the recording with her blessing to share it publicly.
Below is an excerpt of Amanda's spontaneous "channelled" share: 
" The Soul Movement Method™ is miracle work. It's another band of frequencies I have not experienced before. I was floored by the simplicity of what you were doing and yet the infinite layers to it."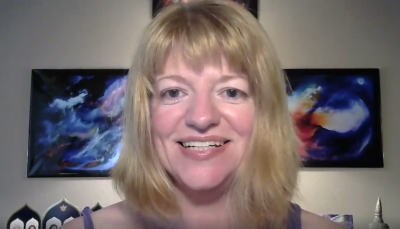 Amanda Marie shares her experience with The Soul Movement Method® which she had while interviewing me for her Online Masterclass Summit. Below is an excerpt of an unscripted incognito chat we had two days later. After our "private" chat, Amanda realized her computer software automatically recorded our call and generously offered it to me to use as a testimonial: 
Tal Shai (M.A. Counseling Psychology) is a Psychotherapist turned Intuitive Business Coach and Founder of The Soul Movement Method®. She helps visionary entrepreneurs and transformational facilitators manifest a thriving lifestyle and business by harnessing The Soul Movement Method®, a somatic-based methodology designed to reveal hidden blocks, clear ancestral entanglements and access the root cause of what holds one back from authentic freedom in business and life. 
Tal certifies coaches, therapists and holistic practitioners in The Soul Movement Method®, helping them add a powerful system to accentuate and expand their own practice. She is also a certified therapist and supervisor with Eurotas (European Transpersonal Association).
Having studied, worked and lived in Africa, Asia, the Middle East, Europe and the USA, she is a conscious global citizen who passionately serves her tribe from wherever she resides on this planet.
Claim a FREE 6-Part Online Workshop "Soul Movements For Financial Freedom™" at TalShai.com