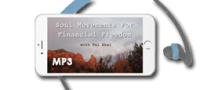 [embed_popupally_pro popup_id="9"]
Join me and a panel of leading voices at The International Transpersonal Conference in Prague. Facebook Google+ Twitter LinkedIn Speakers and workshop facilitators include: Dean Radin, Stanislof Grof, Amit Goswami, Ervin Laszlo, David Steindl-Rast, Alex Grey, Allyson Grey, Tal Shai, Richard Tarnas, David Luckoff, Raymond Moody…and more.  Tal's Workshop Facebook Google+ Twitter LinkedIn Tal Shai (M.A. Counseling Psychology) is a Psychotherapist turned Intuitive Business Coach and Founder of The Soul Movement Method®. She helps visionary entrepreneurs and transformational facilitators manifest a
Read More »
Tal Shai (M.A. Counseling Psychology) is a Psychotherapist turned Intuitive Business Coach and Founder of The Soul Movement Method®. She helps visionary entrepreneurs and transformational facilitators manifest a thriving lifestyle and business by harnessing The Soul Movement Method®, a somatic-based methodology designed to reveal hidden blocks, clear ancestral entanglements and access the root cause of what holds one back from creating authentic freedom and wealth in business and life. 
Tal is also a certified therapist and supervisor with Eurotas (European Transpersonal Association) and certifies coaches, therapists and holistic practitioners in The Soul Movement Method®, helping them add a powerful system to accentuate and expand their own practice.
Claim a FREE 6-Part Online Workshop "Soul Movements For Financial Freedom™" at www.TalShai.com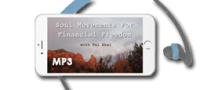 [embed_popupally_pro popup_id="9"]
Copyright© Tal Shai. All Rights Reserved Worldwide. The Soul Movement Method® is a Federally Registered Trademark of Tal Shai.