Soul Movements For Financial Freedom™
Intentions are a powerful way to engage universal support for your highest vision. An intention opens the doorway for a magical path that, if followed, WILL lead you to your dreams and goals. I invite you to engage with this sacred ritual as a prayer and invocation for all the goodness that is wanting to unfold and reveal itself for you and through you. And so it is!
Read More »
You? A Best-Selling Author? You are personally invited to register for my friend Peggy McColl's free online event where you will be guided on how to manifest a 6 or 7 figure business with a simple book idea….just like she has done with some of her clients… including people like Wayne Dyer, Debbie Ford, Robin Sharma, and Neale Donald Walsch.
Read More »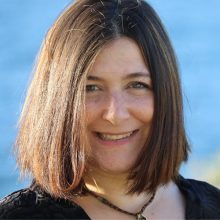 Tal Shai (M.A. Counseling Psychology) is a Psychotherapist turned Intuitive Business Coach and Founder of The Soul Movement Method®. She helps visionary entrepreneurs and transformational facilitators manifest a thriving lifestyle and business by harnessing The Soul Movement Method®, a somatic-based methodology designed to reveal hidden blocks, clear ancestral entanglements and access the root cause of what holds one back from creating authentic freedom and wealth in business and life. 
Tal is also a certified therapist and supervisor with Eurotas (European Transpersonal Association) and certifies coaches, therapists and holistic practitioners in The Soul Movement Method®, helping them add a powerful system to accentuate and expand their own practice.
Claim a FREE 6-Part Online Workshop "Soul Movements For Financial Freedom™" at www.TalShai.com